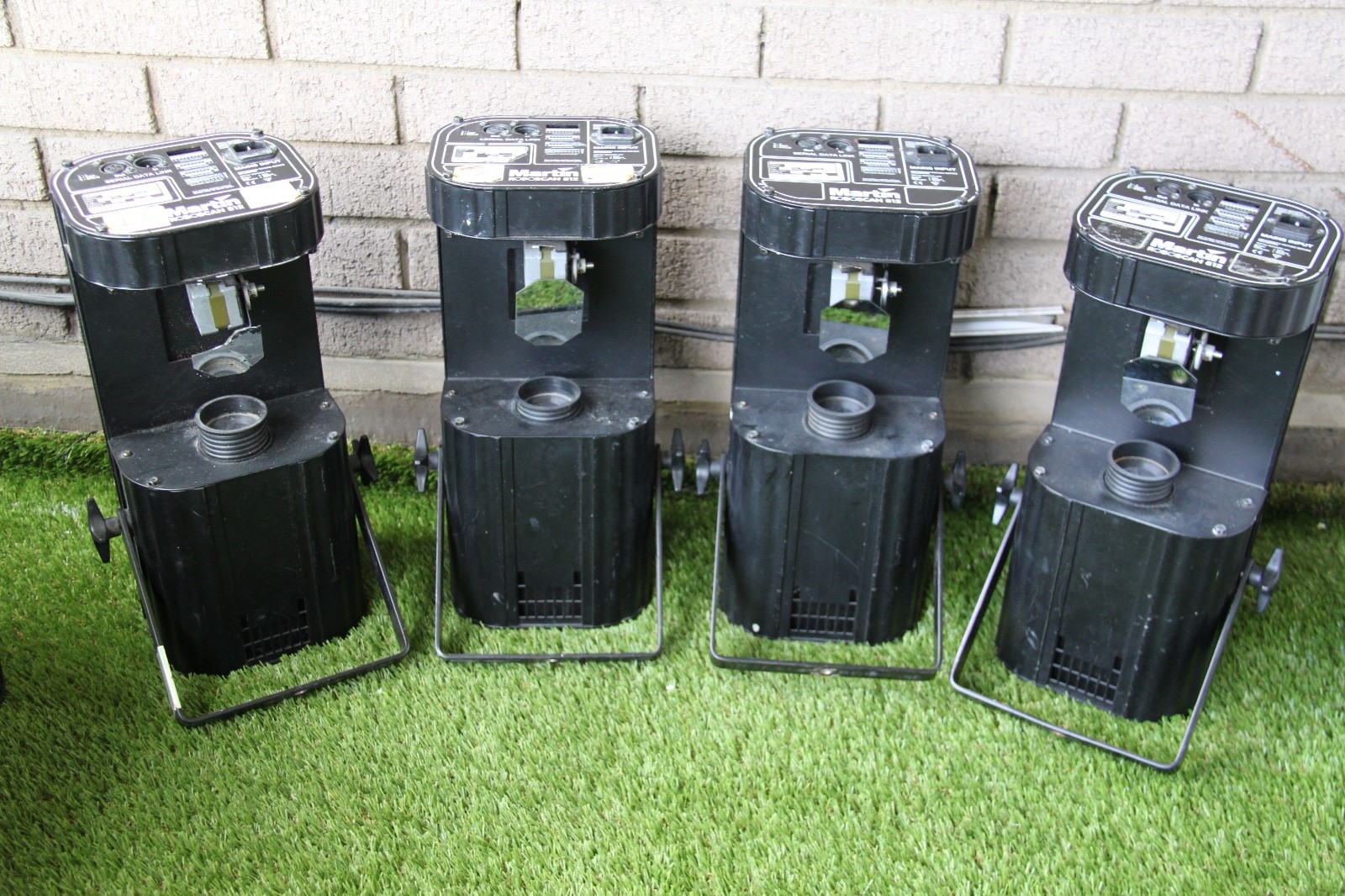 Click here to see similar items, and to buy from eBay.
This auction is for TWO Martin Roboscan 812 Professional DMX Scanners with a flight case.
There are two pairs of these lights available so I have buy it now of 150 per pair.
These stunning lights will fill the room with patters from the front to the back of a large hall working independently or as a set with the other lights these make an amazing light show and for this type of imagery LED are no where near yet.
Pick up only as these are heavy profesional kit. Based in Camden – the heart of great bands – come collect these and light them up!